the new architecturally designed libary at Campbells Bay School is a wonderful and stimulating space with all kinds of facilities – from the rows of book shelving, to a lego beanbag pit, to a small performance theatre, to various kinds of workspaces and reading nooks – and even a mini digital film studio with a greenscreen built in and an array of computers to create movies on.
the evening opening ceremony was attended by staff past and present, many parents and students, and the school Kapa Haka group. the guest of honour who performed the unveiling of the plaque and cut the yellow ribbon was Mrs Betty Gilderdale (NZOM), author of The Little Yellow Digger children's book series; one story of which features the school itself!
the first collage below shows off the facilities and the second has some highlights from the opening night.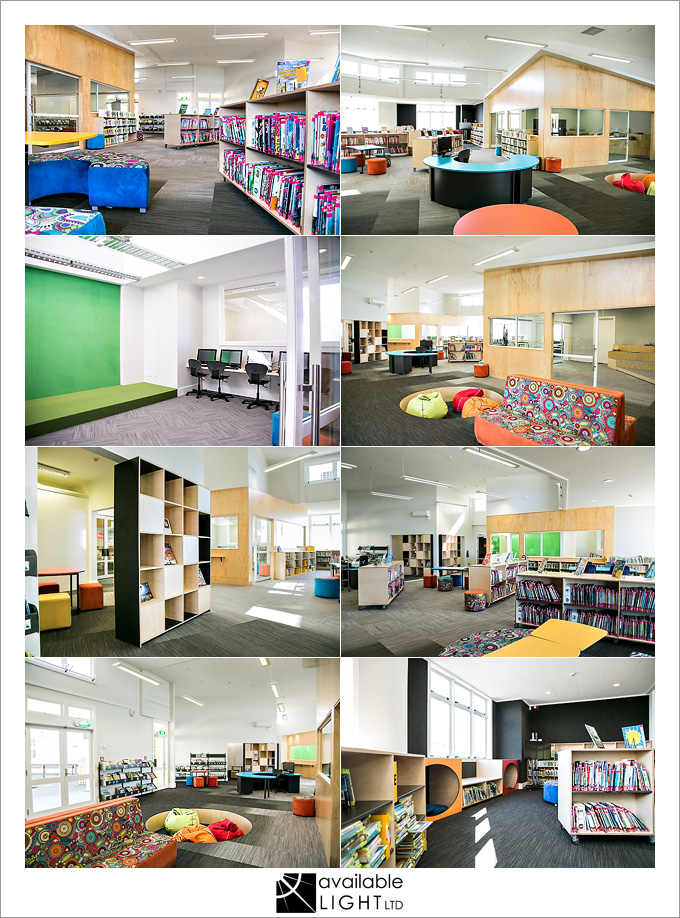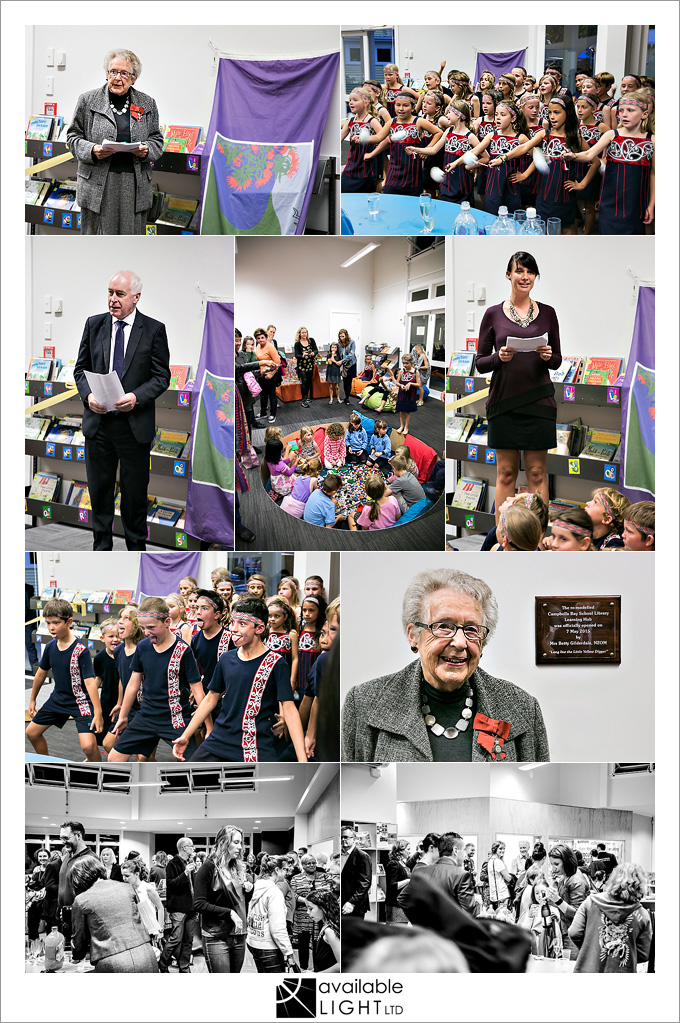 Tags: documentary photography, editorial photography, interiors photography, school event photography, workplace photography